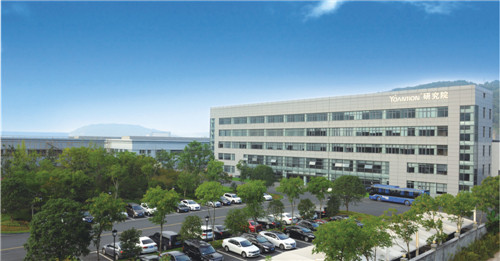 The Exterior of YOANTION.
Looking at the global dyeing and finishing machinery and technology, YOANTION INDUSTRIAL INC., LTD. is a dark horse with its powerful manufacturing and processing capability, excellent products and services, and the ability to innovate with time. That's why YOANTION can quickly win the trust of China and even the global downstream enterprises, rapidly growing into a brand enterprises with great influence.
"Since the establishment of the company, we have only made one product—tentering stenter. In the future, we will adhere to the same concept. We believe: only professionals can make the best products, only concentration can achieve the professional." Chen Shaojun, Chairman of YOANTION INDUSTRIAL, said.
Product development
Focusing on personalized requirements
Although YOANTION only makes stenter, it is that this kind of product already has dozens of types in YOANTION now. I believe this situation must refresh many people's concept of stenter. YOANTION has done very well, but these results in Chen Shaojun's view are the most normal thing.
"As far as the scale of China's textile industry and its status quo of transformation are concerned, in the process of the transformation of the textile industry from quantity increase to quality efficiency, enterprises will have the opportunity only by establishing their own expertise, which makes differentiated and personalized production as their choice. And the printing and dyeing industry is no exception. "Decades of industry experiences have made Chen Shaojun very clear about the way to go for YOANTION. "Today, the individual production of customers will naturally form a diversified market demand, and as equipment enterprise, if we can accurately grasp and meet these needs, we will be able to have a way out." Chen Shaojun said.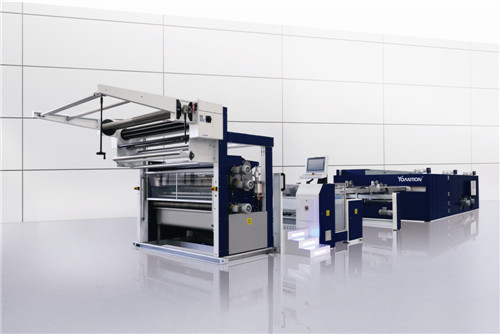 YOANTION has hundreds of improvements and promotions in it's equipment technology each year.
Guided by this philosophy, YOANTION operates very well, always maintaining growth rate of 25%, and successfully won the trust of many well-known printing and dyeing enterprises like Shenzhou International Group, Texwinca, Hangmin Stock, High Fashion (China) and so on. In overseas, the products and services of YOANTION have won the recognition of many excellent enterprises, and the overseas sales performance of the enterprise has increased year by year.
Chen Shaojun believes that stenter of YOANTION will win more applause and cheers on the world stage by its in-depth research on the needs of customers.
Technological innovation
Merging more than one hundred promotions
"Initially, we were very proud of the dozens of improvements we made in our equipment every year. Now, YOANTION has hundreds of improvements and promotions in our equipment technology each year, and these innovations have been integrated in to every product that we serve our customers." Chen Shaojun said.
"For example, many customers of YOANTION have made data comparison to our equipment with automatic filter screen, because the technology has reduced the production energy consumption of customers by 10% and increased the output by 15%." Chen Shaojun said. These data are real costs for customers and also a matter of their competitiveness. Therefore, YOANTION is doing every R&D and innovation attentively, expecting the utility of the equipment to be continuously amplified.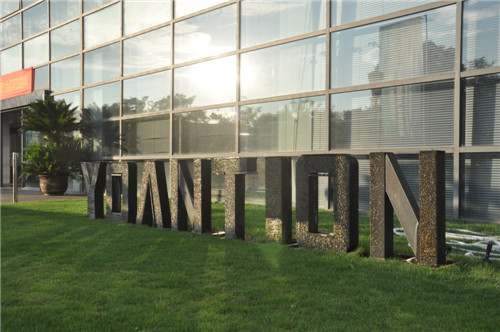 It is reported that the technology innovation of YOANTION has been advancing around the demand from analysis of customer product category to technical process research, and even to the planning of customers' future development. Through the collection and analysis of this information, the key technology points are found and quickly implemented in the development and application. Nowadays, many customers choose YOANTION because of such services.
Industrial responsibility
Manufacturing every set of equipment well
Chen Shaojun hopes that his products can help customers usher in more brilliant achievements. "YOANTION regards it as a responsibility. In order to achieve this goal, we should not only predictably have a clear vision of the customer's development thinking, but also make concrete efforts to improve the performance of the equipment from every detail." Chen Shaojun said. He is very clear that any beautiful dream needs to be tamped down every step.
In order to produce better equipment, YOANTION spare no expense to set up a factory in Munich, Germany, to improve the processing quality of key components of the stenter to a higher level. In addition, in the selection of accessories, YOANTION also adopt high-end brand products. And in the enterprise production link, YOANTION deeply carry out the 6S management, in the processing equipment are willing to invest, and has purchased the world first-class processing center, etc. All these high-end configurations have laid solid foundation for the improvement of the product quality of YOANTION.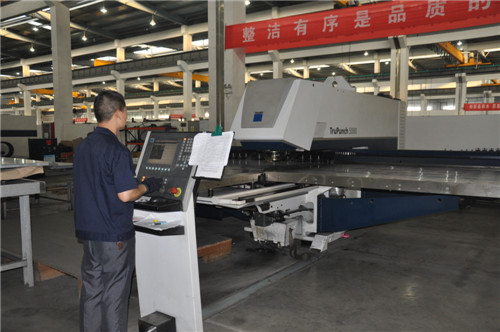 Now, centering on the theme of "intelligent manufacturing" around the world, YOANTION is also speeding up the construction of its big data factory. It is reported that the factory will integrate more high-end processing equipment and intelligent means to create higher-quality products with more efficient, high-quality and high-end processing technology.
Chen Shaojun is full of confidence in the future. He said that this confidence comes from the continuous improvement of YOANTION and also benefits from the strong development momentum of China's textile machinery industry. As a member of the industry, he will contribute to the development of China's textile machinery industry through YOANTION and show the "made in China" style on the world stage.